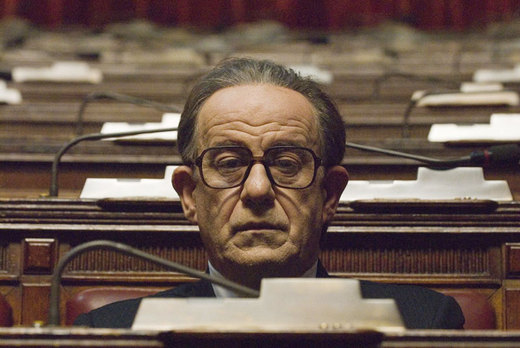 The film which has been in the Italian press for sometime is the first English language film This Must be the Place. It will star Sean Penn and Frances McDormand and will be directed by Sorrentino. It is now turning out to be the most anticipated film in the past decade for Italian Cinema.
The film tells the story of Penn who plays retired rockstar hunting down the Nazi criminal who ordered his father's concentration camp execution. Frances McDormand will join Sean Penn to play his wife. David Byrne will be working on the score for the film.
This is just perfect for the style of Paolo Sorrentino which is so raw and visceral. The principal shooting for the film will begin in August 16 th in Dublin and couple of weeks in the US as well. The moment Sean Penn had seen Paolo's work Il Divo at the Cannes. He also told him that he would like to work with him in the future.
After that chance encounter Sorrentino wrote a script with Penn in mind. It has a beautiful duality that Paolo talks about to journalists.
"On the one hand, it's about a father-and-son relationship," he said.
"On the other, it delves into the theme of the Holocaust, which is a lot riskier, but also something I've been thinking about a lot."