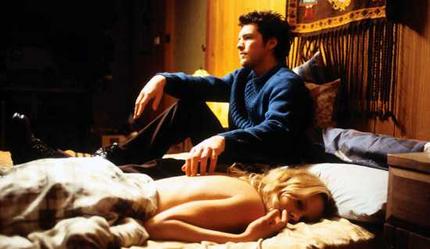 Cate Shortland will adapt Rachel Seiffert's Booker Prize novel The Dark Room. After working with the likes of Sam Worthington and Abbie Cornish on Somersault; she is ready for a film that will take her vision to the next film.
The film will be titled Lore. It follows the story of the 14 year old titular character that is left alone in charge of her four young siblings after her Nazi parents are captured after the German front collapses. The siblings then embark on a 900 kilometer journey across the country get to their grandmother's house.
This will be a good follow up to her film Somersault which was featured in the Un Certain Regard category of the festival. Now the two stars of their films have become stars in their own right. Sam Worthington went out to make Avatar while Abbie Cornish made do with the thoughtful Bright Star.
Lore is right now in pre production with Memento picking up the rights for the film. This will be something to look out for next year.