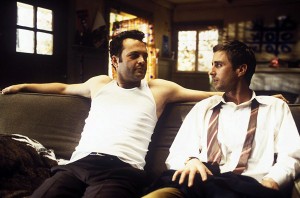 Vince Vaughn has been doing anything for some time now. He has been going through a drought of sorts. He will now be probably seen in the maverick director David O. Russell called Old St. Louis. The film is also written by Russell.
The film tells the story of a traveling salesman who has been an absentee father, and how his life changes when his daughter becomes part of his life. So Vince will play the father while Chloe might take on the role of daughter for the film.
It will be a follow-up to his next film called The Fighter. The film stars Mark Wahlberg, Christian Bale and Amy Adams. It is set for a December 10 th release. So it might end up being a good phase for the director David O.Russell.