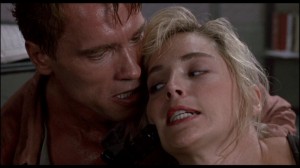 Len Wiseman has been excited of the prospect of probably directing a remake of Total Recall. This will be good only if he concentrates on the story written by Philip K. Dick called We can Remember it For you Wholesale.
Kurt Wimmer has been hired to write this film for Columbia Pictures.The film is expected to come out sometime in 2011. "I have been trying for years to work with Len and fortunately we finally found a great project that he loves as much as we do. Len is terrifically talented and we know he is the right director to re-imagine Total Recall for a new generation of fans."
It will be interesting to see Len's take on the whole story. He is quite excited by it.
"I'm fascinated with Philip K. Dick's short story, and I'm excited at that prospect of diving even deeper into the type of world it evokes and the questions it asks."
It will hopefully better than all those Underworld movie he keeps making.