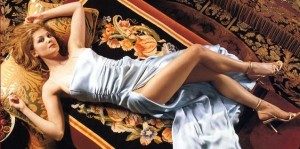 Jonathan Liebesman is all set to work on the Clash of the Titans sequel. It is called Wrath of the Titans and there is a chance that it will have Rosamund Pike. She is in negotiations to play the role of Andromeda in Lou Leterrier's Titan.
She will be replacing Alexa Davalos and will be co staring alongside Sam Worthington, Gemma Arterton, Liam Neeson, Danny Huston, Ralph Fiennes and several newcomers. The shooting will be in 3D begins next month in the UK.
Pike has also been appearing in lots of indie films recently, including An Education, Burning Palms, Made in Dagenham, Barney's Version and The Big Year. Pike seems to be a little inconsistent so it will be interesting to see what she will be doing with this new role.