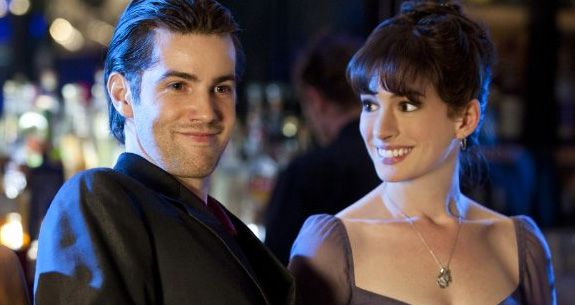 Anne Hathaway is really happy once again playing a love sapped character after the downer in Love and other drugs. She will be seen in another film called One Day. This time she will be alongside the more agreeable Jim Sturgess.
The trailer is a little too cheesy, but it is targeting a demographic who are lost. Lone Scherfig will be directing this film. She seems to have to lost it this time with too many cliched dialoges and some loss in translation. An Education will be something she will not be able to meet with this new film.
After spending a night in paradise, Dexter and Em revist each year on the same date to see where they are in their lives. They are sometimes together and at other times, not.
One Day is directed by the hugely talented British Filmmaker Lone Scherfig. The screenplay was written by David Nicholls and is an adaptation of his own very popular novel. One Day is expected to hit theaters on August 19 th this summer.