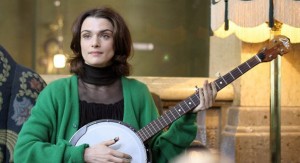 So after the powerful documentary directed By Terrence Davis. He has now taken up on himself to make another powerful British film with Rachel Weisz. He will be working on an adaptation of Terrence Rattigan's classic post-war play titled The Deep Blue Sea. So he has found the perfect lead for the film.
The film tells the story of Hester Collyer, the wife of a High Court Judge, who is a woman caught in a self destructive affair with an R.A.F. pilot. Rachel Weisz will play the central character in the film. The film will be getting down to pre production the moment she signs on board for the film.
The role was given to her after her work on the play The Street Car Named Desire. So the director had seen her and asked whether she would be part of his film.
Source: Cinemablend