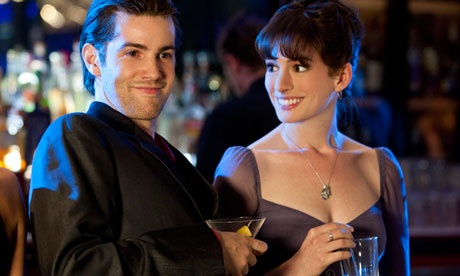 Her new look in the film One Day does not agree with her. She looked better with long hair. The story this time round will be something to look out for. The film also stars British actor Jim Sturgess and Anne Hathaway.
The film will be the follow for the director Lone Scherfig after her Oscar nominated film An Education. The rest of the cast include Romola Garai, Rafe Spall, Ken Scott, Jodie Whittaker, Jamie Sives, and Georgia King. It tells the story of Dexter and Emma, who meet during their graduation in 1988 and proceed to reunite one day each year for the next 20 years.
I hope they will have some more pictures, which will do justice to Anne's beauty.
Source: Guardian