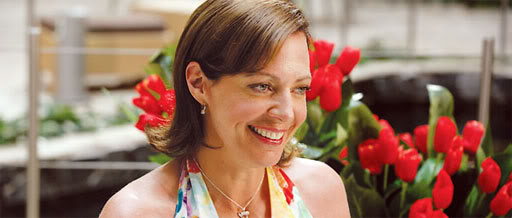 Here are the brand new stills from the movie Life During Wartime. I m really not sure if this movie will be released a bit too late. The Director Todd Solondz's has called this a sequel of sorts. But we will have to wait and see what he has in store for us. His movies always have characters who play around in an alternate moral universe. So this will surely make for some sumptuous viewing. Here hoping for the best in this film.
The film stars a bunch of eccentrics Allison Janney, Paul "Pee-Wee Herman" Reuben, Ciarán Hinds, Ally Sheedy and Shirley Henderson and for some weird reason also Paris Hilton (still no truth on that front yet, but you can never tell with Todd). The film will be a long time coming for the director who really has nothing to prove. We will keep you posted on this film in the next couple of months. So till give us your views on some of the ideas the directors might be playing with in this one.
For those of you not familiar with the director's universe here is a sneak peak of his earlier work Happiness.