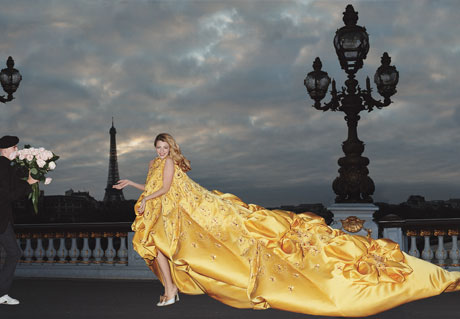 With Gossip mongers hounding her every move on the sets of Lively's hit show Gossip Girl. We have decided to administer some relief for the sassy girl. She has landed up a plumb role in Ben Affleck's Town. The film seems to be generating a neat amount of buzz with stars joining the film. Ben Affleck has already shown his prowess as a fledgling director. His work in Gone Baby Gone has made industry wake up to his intuition.
But there is still a lot dogging the young man in the last couple of years. For instance he hasn't really acted in anything remarkable for the last couple of years. The film is once again in the crime genre. Ben Affleck has been rounding some interesting stars into the film. Jon Hamm, Rebecca Hall and Jeremy Renner already are cast in "Town," an adaptation of Chuck Hogan's novel "Prince of Thieves." Chris Cooper is still in negotiations to play a principal character.
The story follows a bank manager played by Rebecca Hall and criminal played Affleck, who fall in love and he ends up robbing more than her heart. Jon Hamm plays a cop who is trying to bust the crook and his gang. Blake Lively will enact the role of Affleck's crazy ex girlfriend. The film will surely will be an interesting watch looking at what Ben Affleck did with his last movie Gone Baby…. But everything will sort of be clear in which direction Ben will want to take this once the trailers out. So till then you guys can keep your fingers crossed on this one.