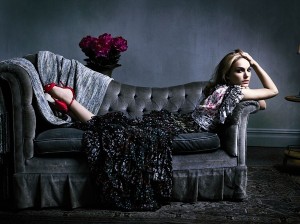 Natalie Portman has been heating up the screen with her last couple of roles. She will be writing a raunchy comedy for the studios now called Bring Your Own. She wrote it with her college friend Laura Moses.
The screenplay follows two very different twenty something women who, after finding themselves unlucky in love, decide to throw a party to which each female attendee brings an eligible bachelor. The film is being described as the Superbad, but with ladies.
Anne Hathaway has expressed interest to star as the second lead. The project could find a home at an independent studio. Natalie Portman seems to be working hard to get this project out there. It seems these days all the stars have their own passion projects. Let's hope this one gets a studio and we will keep you posted.