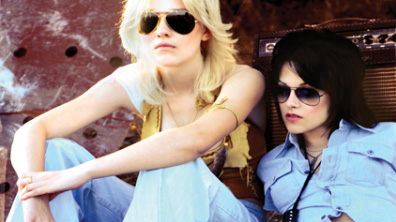 Just few days, we debuted a picture of Kristen Stewart and Dakota Fanning from their new movie The Runaways and they really looked cool. Now, MTV has just released a trailer for this movie which looks like this one might turn out to be better than most of us expect it to be.
The trailer is exactly what everyone wants to see. The whole 70's look and feel with the grunge kickass kind of style really fits in well. I can't wait for the full trailer to come out, which I am sure is right around the corner since the film is set to premiere in January 2010.
This movie will premiere at the 2010 Sundance Film Festival.