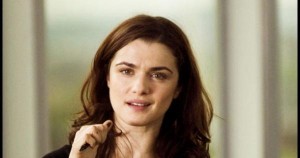 Robert Pattinson plans to show a lot more promise in some of his indie fares. He has a slew of releases lined up. Now here is another film that will be talked about a lot in the next couple of weeks. It is called Unbound Captives. Robert stars alongside Rachel Weisz who is pretty excited about the entry of her co star in the film.
Rachel Weisz had this to say when she met him "Meeting him was vampiric. He sucked my blood," laughed Weisz, remembering their introduction. "Wait, is he the vampire? He is the vampire, right?"
Not much of the plot details are revealed for the film but it is expected to be obviously better than the Twilight films.