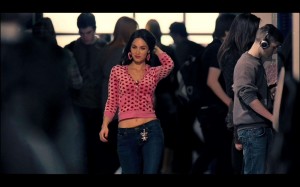 The film will be from the writer Jennifer Westfeldt. She will also be starring and producing the film as well. The rest of the cast will include Jon Hamm. She will also direct the movie that is a lot of duties for a single person, but she will surely manage it.
The cast also includes Adam Scott and Kristen Wiig for the story, which revolves around a pair of thirtysomething best friends who observe the toll that having kids has taken on the couple they know and resolve to bypass that stress by having a child and then date other people.
Scott and Westfeldt will play the lead couple in the film; Wiig and Hamm will play another. Megan Fox as expected will play a girl who Scott begins to date. The shooting will begin soon and the film is expected to hit theaters in April.
"Jen wrote one of the funniest and most original scripts I've read in a long time, the rare great generational character comedy,"
Kasdan said.
Fox will be seen in the insanely boring film Passion Play, which was showcased at the Toronto Film Festival.
Source: Hollywood Reporter