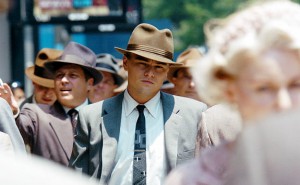 With news flashing all around for movies like Spiderman, James Bond and Jason Bourne: There have been loads of upsets and hilarious stuff thrown around. One of the biggest upsets was probably the Spiderman cancellation. The next was certainly the Bourne cancellation because of the script. Now we can throw away all the bad news and finally concentrate on something interesting.
Marc Foster who recently finished his work on Quantum of Solace which was a massive hit in the box office is now all set to get in the Chancellor Manuscript. This will be based on the novel by Robert Ludlum. It was first attached to Martin Scorsese for sometime. But then Marty has been really busy with movies like the Sinatra biopic and the made for TV series Boardwalk empire.
The new film is one of the most powerful Robert Ludlum novel and also involves a lot of espionage. Leonardo DiCaprio is really the most over worked actors of our time. The legacy of Titanic still precedes him. It is something he really can't walk away from. Peter O'Brien will write the script for the film.
Leo will be playing Peter Chancellor, the author of a novel about lawmakers being blackmailed into changing United States policies. But then slowly the book turns into a reality and everyone is out to find the conspirators on the loose to track done the novelist and silence him for good.
Paramount has already spent more than 4 million to acquire the rights for this book. The Chancellor Manuscript will be any good will is in the hands of the chief extraordinaire Marc Foster.