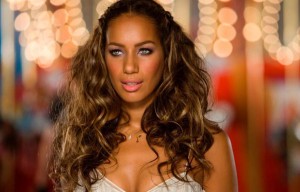 Avatar has put its money into almost everything. Now there is going to be a song sung by Leona Lewis. I think everyone is going to watch this film and maybe by the strength of her voice this movie might just be too big.
Grammy award winning singer Leona Lewis will be singing I see You for the film. The rest of the soundtrack like that of Titanic will just feature music by James Horner. It is all preparation for a big Oscar bash many people might think. But this song is really something. Check it out here.
The film is being waited with bated breath by both fans and critics. There is really a small chance this might turn out to be sour. But that is the general buzz one gets when we are closing to a James Cameron release. So the release will be on December 18 th and get your 3D glasses on.