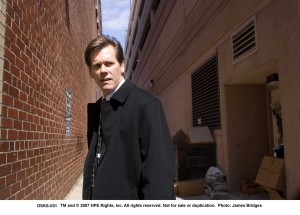 Kevin Bacon is latest to catch the fever for the Mathew Vaughn directed film X Men First Class. All the young performers are running to get their hands on to this film. There was just announcement of Jennifer Lawrence being part of the franchise. It is something to look forward to just because of the treatment.
Jennifer Lawrence will be playing Mystique made famous by Rebecca Romijn in three of the previous films. The origin story was worked on by Bryan Singer but he couldn't go on and direct the film.
The film will be graced by James McAvoy playing Professor X and Michael Fassbender playing Magneto. They will be younger versions of the roles made unbelievable by Patrick Stewart and Ian Mckellen.
The cast has been making the expectations of the film quite high. They will also be joined by Alice Eve, Caleb Landry Jones and Nicholas Hoult. Bacon is still in limbo after being the main villain in the film. It will bring back memories of some of his great performances. We will be keep you posted on the development of the film.