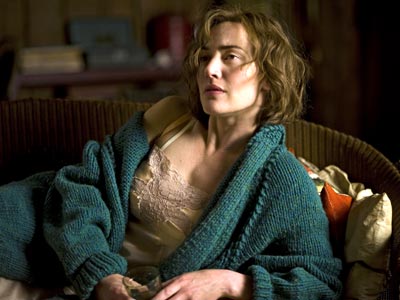 Kate Winslet has been hard at work on the sets of Todd Haynes next film called Mildred Pierce. It will be a five part HBO series that will be a remake of the Michael Curtiz film classic.
Winslet will playing the role made famous by Joan Crawford. She won an Oscar for the role. Haynes was so excited to meet Kate Winslet the first time and was quite nervous as well. But it was in the second meeting that she said
'You know what? I'm doing this. I can't not do this,"' the director recalled. "I just grabbed her and we started hugging."
The rest of the cast just followed Kate Winslet on board for this one. They included Evan Rachel Wood, Guy Pearce and Melissa Leo. The series is already a front runner for next year's Emmy awards. The story centers on a troubled single mother in 1930s Southern California who strives to maintain her family's middle class lifestyle in the midst of the Great Depression. When her unemployed husband is unable to provide, she separates from him, and with their children in tow, strikes out on her own.
While Mildred achieves great success in the restaurant business, her relationship with her daughter wanes quite a lot and also plagues the status she has achieved. The shooting for the series took place in New York and the series is expected to hit TV screens in 2011.
Source: Playlist