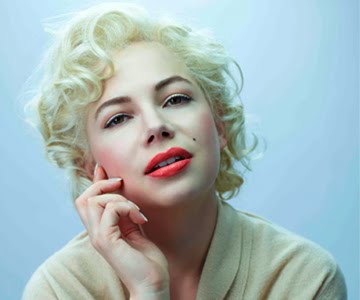 Michelle Williams will be playing the iconic character Marilyn Monroe in Simon Curtis' My Week with Marilyn. This will be a role of lifetime for the actress. She will be working to get into the skin of the character.
The similarity between the two actresses is something to watch out in the coming weeks when the trailer comes out. The story uses the diaries of Colin Clark, an assistant on the set of the 1956 film The Prince and The Showgirl, and tells the story of the tumultuous production which teamed Monroe up with Laurence Olivier.
The filming for the film has started for couple of weeks now and will also star Julia Ormond and Dougray Scott. The rest of the cast will include Kenneth Branagh as Olivier, Judi Dench as Dame Sybil Thorndike, Emma Watson as a costume designer, Dominic Cooper as producer Milton Greene, Derek Jacobi as a royal librarian and Toby Jones in an unnamed role.
The film is based on the script by Adrian Hodges and he adapted the diaries of Clark for the screen with David Parfitt. The film is expected to come out at the end of next year.