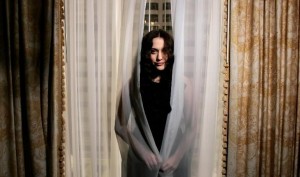 Kat Dennings has been out of luck with her last film getting cancelled because of studios not sure what to make of it. Now she will be seen opposite Josh Lucas in the independent romancer Daydream Nation.
The film was directed by Michael Golbach from his own script. It begins shooting in Vancouver on Sturday.
Story centers on a disaffected high school senior who finds herself deposited along with her widowed father in a desolate Canadian hamlet where boredom leads her into an affair with a teacher and into a more promising romance with a druggie teen.
It is surely going to be one of those films in the lines of the recent Adventureland. But Dennings is known for her role in Norah's Infinite Playlist. The film will be released later this year or probably next year in Sundance.