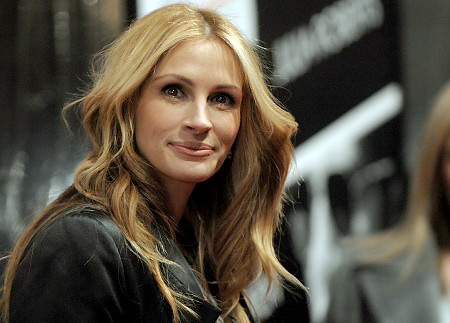 Julia Roberts production arm Red Om Films has just bought the rights for In the Neighborhood. It is non ficition book by Peter Lovenheim to be published next April by Perigee.
This marks the beginning of the collaboration of Red Om with Reliance Big Entertainment' Red Om is one of the 10 production companies that have an alliance with Reliance Big Entertainment. The Reliance Company has several collaboration with A list stars and directors. They expect to speed up 30 star driven films it can co finance with studios.
"In the Neighborhood" starts with Lovenheim's realization of a lack of community in his suburban hometown. So in an effort to get to know his town better, he tries by going over to their places for sleepovers. He wanted create a world devoid of the stranger type feelings.
Roberts is currently shooting Eat, Pray, Love for Columbia Pictures. So this will be the last project with Joe Roth's Revolution. Now Reliance Big Entertainment has set up four other projects for her as well.
My Mother the Cheerleader will be the first one. It is based on Robert Sharenow's Civil Rights era novel about a 13 year old girl whose mother is part of a group of women who harass the first black student after court ordered integration. This one is totally in line with her powerful performance as Erin.
The next one is Jesus Henry Christ which will be written and directed by Dennis Lee, who recently with Roberts with Fireflies in the Garden. Mallory is another film lined up for her. A script written by Matthew Faulk and Mark Skeet that details the life of George Mallory: the English mountaineer who was part of the first three British expeditions up Mount Everest in the 1920s.
Finally we have Journey of the Destination an adaptation of a book that tells the tragic story of a fast rising photographer who chronicled the deadly famine of Somalia until, at 22, he was chased down and brutally murdered by a Somali mob. This is a film that will be the one we would like to see at the earliest. The film will be adapted with Eldon's mother, Kathy, who edited the compilation of her son's journals.