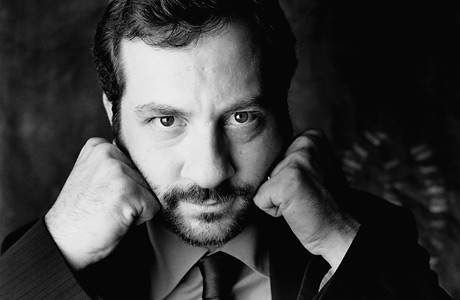 He has been quite after the Funny People fiasco. It really did not register with the critics or the crowds. So he has been working out how to bring a Pee Wee Playhouse The movie to the big screen. After attending one of Pee Wee shows Judd Aptow was actually hooked to the concept.
Now Reubens was the one who reprised the role of Pee Wee in this film. He has written a script along with Paul Rust and Aptow has bought the rights to it. After couple of meetings Aptow is convinced and he has jumped on board to produce the film.
Aptow said about the film adaptation.
"Let's face it, the world needs more Pee-wee Herman. I am so excited to be working with Paul Reubens — who is an extraordinary and groundbreaking actor and writer. It's so great to watch him return with such relevance."
Aptow is good for this kind of thing. But there is a sign that he is sort of loosing his touch. So the excitement over this project will depend on the form of Judd Aptow himself.