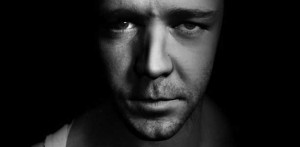 In my view Paul Haggis should just stick with writing great scripts. He seems to feel a little lackluster when it comes to directing a film. He is now throwing away the idea of writing original scripts and remaking a film. This is the worst piece of trash I have heard in weeks. The film in question is Pour Elle and Paul will remake it into The Next Three Days. Wait for it. The film will star Russell Crowe and Elizabeth Banks. Now the case is said to be growing with the addition of Russell Crowe. Why did you do this Crowe? Why?
Brian Dennehy will play Crowe's father in the film while Ty Simpkins will play his son. There is also a part of the Wu Tang Clan RZA. He was amazing in Coffee and Cigarettes. The word is his performance in Funny People was not bad either. But it was a little too short.
Now coming to the plot, it tells the story of a man who plans a jailbreak when his wife is accused of murdering her boss. Now where in the world did this come from? I hope this is not one of those lame ass comedies.