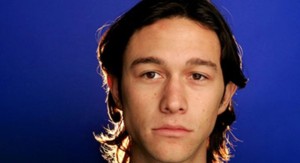 We had already reported that James McAvoy will be part of the Cancer Comedy called I'm with Cancer. But now he has dropped out of the film and has been replaced by Joseph Gordon Levitt. This is really a good choice for the director who is known for his work on The Wackness. The project is written by screenwriter Will Reiser. It is about a semi autobiographical story about a 25 year old who learns he has cancer based on the real experiences of Reiser, who was diagnosed with cancer and successfully battled the disease over several years.
Seth Rogen is the first to tell everyone about the absence of James McAvoy from the cast:
"It's incredibly unfortunate that circumstances outside of everyone's control have taken James away from the project, but, with James's blessing, we were able to have Joseph step in to take on the [lead] role of Adam. We all look forward to working with James in the future."
Gordon Levitt's presence will bring a lot more to the film. The film has already started shooting up in Vancouver. The production has been temporarily halted and will resume again next week. It looks like McAvoy has been dropped out because of something personal. The rest of the cast of the film will remain the same including Seth Rogen, Anna Kendrick, Bryce Dallas Howard, Philip Baker Hall and Angelica Huston.