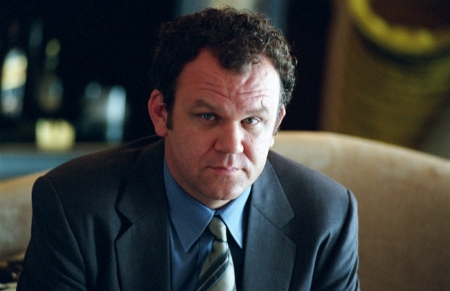 Lynne Ramsay has taken some time to come out with her next film. Morvern Callar was something special that you guys should check out sometime. She was said to be directing The Lovely Bones which eventually went to Peter Jackson. She has spent the last few years quietly working on an adaptation of Lionel Shriver's best selling novel "We need to Talk about Kevin."
The film will be based on a series of letters from the mother of the perpetrator of a school shooting to her husband.
Tilda Swinton joined the project last year and is set to play Eva, the central role of the mother, and the project's been gearing up to shoot early this year. John C.Reilly at Sundance had revealed that he will be doing a movie with Tilda Swinton next.
Swinton has only this film lined up for her this year. Reilly on the other hand has just gotten done with his work on Cedar Rapids. He also dropped out of Red just recently. He will be playing Eva's husband in the Ramsay movie.