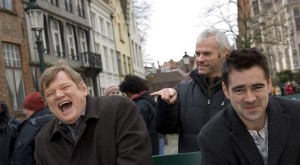 Avant Garde musical duo of Tom Waits and Robert Wilson will team up with In Bruges director Martin McDonagh. Over the year's musician and actor Tom Waits has teamed up with vanguard stage director Robert Wilson three times. The result of each of these collaboration has been an odd wonderful stage musical.
The first time was back in 1990, when the pair worked with author William S. Burroughs to create The Black Rider: The Casting of Magic Bullets. Two years later they combined with Paul Schmidt and reworked Alice in Wonderland. The final time was in 2000 for a new version of Georg Buchner's Woyzeck.
Now Waits and Wilson are teaming up for a fourth time, and they will be doing this along with Irish playwright and screenwriter Martin McDonagh. He made first screen appearance with his film In Bruges, the gangster film that became a cult classic almost instantly upon release.
The film is expected to release in Paris next year. The pre production for the film has just started and will go on for the next couple of months.