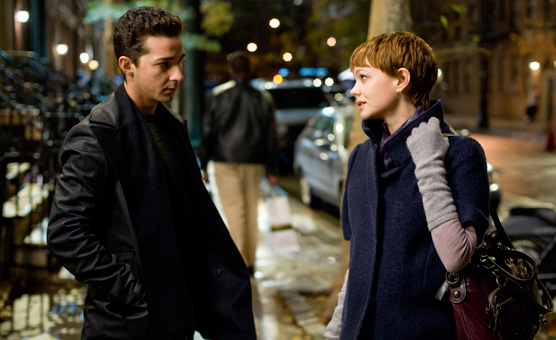 The trailer has a really jarring rock score which kind of sounds forgettable. Oliver Stone is trying to see where his fortunes will take him with Gordon Gekko once again. The sequel to Wall Street finally debuts with a trailer. The film is titled Wall Street: Money Never Sleeps.
In the trailer we see Gekko gets out of jail with some interesting accessories. Gekko looks in wonder or disappointment all that has changed over here. Then we get to see the filthy rich Josh Brolin and Gekko's daughter played by Carey Mulligan. Her fiancé in the film is Shia LaBeouf. He is bit of a bad boy and he seems to want more from his life.
There seems to be some kind of villainy in store in the film courtesy of Oliver Stone. Stone has some good intentions with this release.
Emergind from a lengthy prison stint, Gordon Gekko finds himself on the outside of a world he once dominated. Looking to repair his damaged relationship with his daughter Gekko forms an alliance with her fiancé and Jacob begins to see him as a father figure. But Jacob learns the hard way that Gekko is still a master manipulator and player.
Here you can catch the trailer after the jump there is the poster.