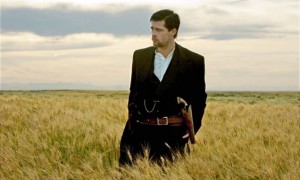 This news is kind of unofficial but CBS Films is trying to get hold of Brad Pitt and Ryan Reynolds in their next film. They will be filling in the boots for Marshal Matt Dillon in the big screen adaptation of the television series Gunsmoke.
The studio officially launched the January release of Extraordinary Measures, a drama getting names like Harrison Ford and Brendon Fraser. The film ended up being a total waste of time. Brad Pitt is known to attach himself with loads of projects at a time. Reynolds is getting ready for his work on the Green Lantern.
The script is being written by Gregory Poirier who wrote National Treasure sequel. If Brad Pitt checks this out he might just throw this out the bin. But for the two of them the most important thing will be the man behind the camera.