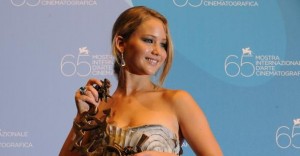 Now House at the End of the Street is looking out for a definite 2011 release. The film is moving at a breakneck speed, after adding Mark Tonderai to the director's chair. The film is being working overtime. But the main reason for the speed of the film will be the casting of Jennifer Lawrence for the lead role.
The other actor in the film Max Thieriot is also part of the cast. The production for the film will begin in July in Ottawa, Canada. The film centers on a teen girl who moves with her mom to a new town and learns that their home is across the street from a house where a double murder took place. Now the situation gets worse when the teen befriends the massacre's sole surviving son. This will be something to look out for Jennifer Lawrence who has been working with many dark indie films.
The film is based on a screenplay by David Loucka and will be expected sometime in the middle of 2011.