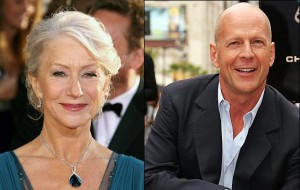 There have been reports coming in about Helen Mirren joining the cast of Robert Schwentke's upcoming action thriller Red. It is based on the comic series Warren Ellis and Cully Hammer.
Red is about a CIA agent whose unique talent for killing took him around the world, from one hotspot to another. He is carrying out the deadly orders of his superiors. He wanted to make sure that by the time he retires his life will not be all about his past. But when the powers of the White House take a drastic turn, leading to Paul's position being compromised.
It is still not clear what kind of role Helen Mirren will be taking up for this film. But it seems to be inclined to someone of higher power.
Red will be released only by November next year. The shooting for the film will begin only by January 11 th 2010.