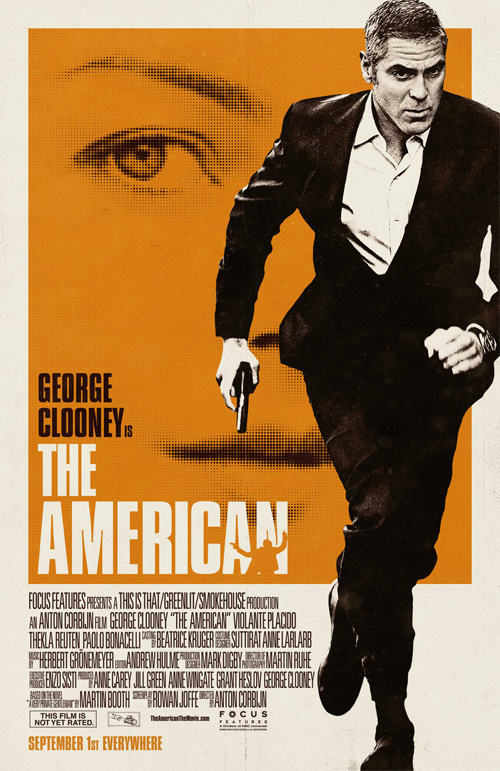 Click the image above to get the high resolution image.
The new poster of the American gives us a glimpse of the old style of making posters. He plays a hitman who is hiding out in Italy on his last assignment. The trailer looked beautiful but it was really lacking punch.
The poster has a vintage look to it but will the movie be old school as well that has to be seen. The film has a 70s sort of look. But George looks all brand new. The film expected this September.
The American is directed by Dutch visual artist and filmmaker Anton Corbijn. He has only made a single film called Control back in 2007. So it has been some time since his last project. The script was written by the guys behind 28 Weeks Later. It is based on a book by Marin Booth called A Very Private Gentleman. The film is being distributed by Focus Features in the US. The American will arrive this fall all around the US.