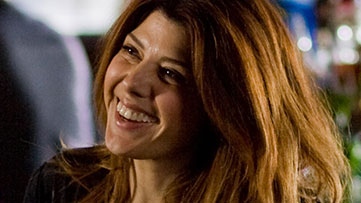 Marisa Tomei has been keeping busy this year with a string of hits as well as misses. She will be next seen in the comedy film alongside Billy Crystal and Andy Fickman called Us and Them.
Us and Them stars Crystal and Midler as granparents who struggle to cope with their grandkids modern ways when they are left to care for them. The duo forge a new bond with their grandkids and set out to repair a long standing rift with their daughter, Alice, to be played by Tomei.
She will be next seen in the George Clooney movie The Ides of March which opens on October 7 th.