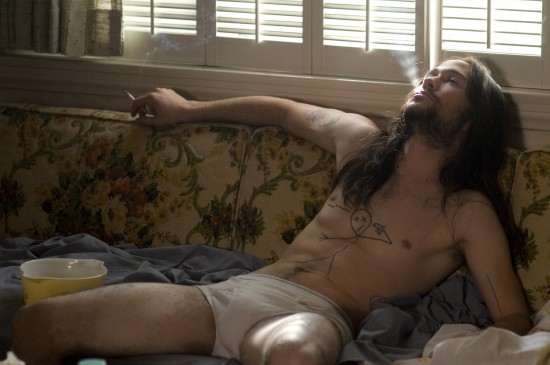 The films of Sundance are gearing up to be something special. Joseph Gordon Levitt has another film that will make people think about him for this year. He is already featured in the most anticipated film of this year Inception and also this small film called Hesher, I Love Sarah Jane. It is based on a short film called I Love Sarah Jane. The short is notable for the performance of Mia Wasikowska who has gone on to become Alice in Wonderland Tim Burton's next film.
The writer and director Spencer Susser has been working in commercials and music videos, but has finally completed his first feature film, an independent drama titled Hesher starring Joseph Gordon Levitt, Rainn Wilson and Natalie Portman. Susser has been developing this film for the last four years, as well as a feature film adaptation of Sarah Jane.
The first footage for the film is now online. Watch the Video and tell us what you think about it.
The film is co written with David Michod, tells the story of a 13 year old boy named T.J.. After the tragic loss of his Mother, T.J., Along with his pill popping father, are forced to live with his elderly Grandmother. A young man with a troubled past named Hesher assumes the role as both mentor and tormentor, leading T.J. into troubles he could never have imagined.
A young grocery clerk named Nicole played by Natalie Portman steps into protects T.J. from a vicious attack, and becomes the object of T.J.'s fantasies. Hesher also moves into his Grandma's house without getting invited but he somehow he gets accepted.