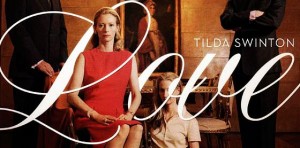 I am Love will be playing in the latest Sundance Film Festival. It was one of the finds in the Venice film festival last year. It is the second time Tilda Swinton working with Luca Guadagino's film.
Here is the poster click the image to get the high resolution images
The film follows the wealthy Italian Recchi family as they celebrate the birthday of their patriarch, Eduardo Sr., who surprises them with his pick to succeed him as head of his industrial company.
In the thick of all this drama Tilda Swinton arrives as Emma, a Recchi by marriage, who falls in love with her husband's business partner. Love will hit theaters on June 18, and its maker has given this exquisite poster for our viewing pleasure.