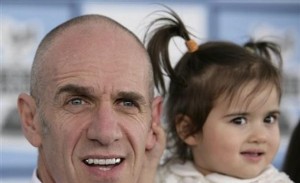 Tony Kaye has been in Hollywood for all the wrong. He has been messing up the industry for a long time. I'm not sure if anyone will be able to take his guts. But after a great movie in the beginning of his career called American History X, he seems to have lost all contact with the living world.
While editing American History X, Tony claims he was thrown out of the whole editing process and Norton re edited the film to give him more screen time. After that Kaye tried to remove his name from the credits and he placed ads in Variety attacking the film and he sued New Line and the DGA.
But even though after all this he still has been working on some film in the last couple of months. The first one is Zero Point, which is about a doctor who discovers a new energy source. The other is called Steps and it is about a business man whose daughter is kidnapped. The twist is the kidnapper does not seek a ransom, but wants to be able to control the man and take him on a journey through his past to meet all the people he has messed up along the way.