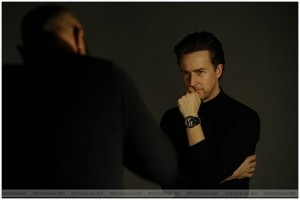 Wes Anderson is getting put the finishing touches to his next film. He is also lining up a great cast for the film as well. Bruce Willis, Edward Norton, Bill Murray, Frances McDormand and Tilda Swinton are the names who pledged support to the project.
Deadline says that the script was written by Wes Anderson and Roman Coppola and the film is scheduled to shoot in late spring 2011. Funding is still an issue for the film and it will take couple of weeks for things to finally materialize.
Here is a plot synopsis again via Slashfilm
[The film] is set in the 60s. Two young adults fall in love and run away. Leaders in their New England town are sticking the idea that they've disappeared and go in search of them. Norton will play a scout leader who brings his charges on a search. Willis is in talks to play the town sheriff who's also looking, and who is having an affair with the missing girl's mother, the role McDormand is in talks to play. Murray, a regular in Anderson films, will play the girl's father, who has his own issues.
This will work in well for the time scape. It will make the place look really beautiful. Bill Murray joining the cast is an obvious one. He probably can't live without making movies with Wes Anderson.