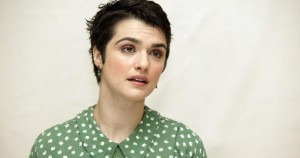 Steven Spielberg was really trying to get Jackie the film of the ground in last couple of months. Finally he is seeing a possibility. HBO was the most interested in making this film. Jackie had the possibility of being made for TV film. Now Steven is not interested in doing that with the film. There is a chance Darren Aronofsky will want to direct the film.
The director of movies like Pi, Requiem for a Dream, The Fountain, The Wrestler and Natalie Portman's upcoming ballet thriller called Black Swan. Darren's film has gotten more thoughtful in the last couple of years. He has been working on several formats to create the right look for his films.
After the mixed reaction of his penultimate film called The Fountain, it was his chance to prove himself. He took up the cause of Mickey Rourke and created a lovable monster out of him. Now his mind is set on making the Natalie Portman film. He has also opted out of Robocop as well. So Spielberg noticed that he has some time to spare. So he got the couple Rachel Weisz and Darren Aronofsky in the same film to make Jacqueline Kennedy Onassis.
But they are still shopping the project to various places. But no one seems to get hooked on to this one. It has got lot to do with the scope of the film. But this film if taken by Darren Aronofsky will be shepherded by Fox Searchlight who won't have the clout to sport this film. Unless we can see this film happening on the 16 mm format there will be issues on film.
The film will center on the four days immediately after the assassination and before the burial of her husband, President John F. Kennedy. The story will sell if it is on these couple of days. But the association with Steven Spielberg will kill the film.