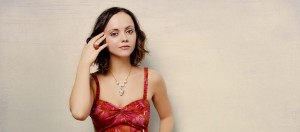 The shooting for the film starring Christina Ricci has just ended. It is a Civil War Drama and it will focus of Ricci's character. The rest of the cast include Tom Berenger who is just out of the success of Inception, Jason Gedrick and Gabrielle Popa.
War Flowers tells the story of a young mother whose husband has left her and their daughter to fight the South in the Civil War. They must also decide the fate of a Yankee soldier, portrayed by Gedrick, who enters the couple life.
Christina Ricci has not been having some good releases as of late. Her last film After.Life went without a trace. So she really needs to choose her roles better in the future. This one seems to have some potential, but will it live up to the mark? Tell us what you think.
via Variety