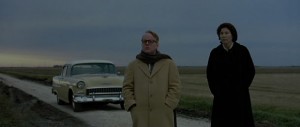 Philip Seymour Hoffman will be next seen alongside Brad Pitt in Money Ball. The film is directed by his friend Bennet Miller. Yaron Zilberman is in negotiations with several actors for his next movie titled A Late Quartet.
Catherine Keener has confirmed her involment in the film. The film chronicles the elder leader of a famed string quartet who is suffering from Parkinson's Disease, throwing the future of the renowned group into question. The quarted struggels to stay together on the eve of their 25 th season, the group's once tempered egos violently collide.
Catherine Keener will be joining Hoffman after two films with him. They starred alongside each other in Synecdoche New York and Capote.
The production for this new film will begin shortly.
Source: The Playlist