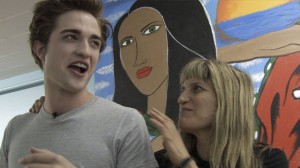 Catherine Hardwicke will be reimagining the Red Riding Hood Film and will be renaming it Girl with the Red Riding Hood. The film was in the news for all the right reasons with the presence of Amanda Seyfried in the film. Now the director Catherine has finally got the male lead for the film as well.
Shiloh Fernadez will be the male lead in the film. He will play the role of Peter in the film. He will be an orphaned woodcutter who becomes the romantic interest for Amanda Seyfried. Amanda plays a woman who is terrorized by a werewolf.
Fernadez has been on the cusp of earning a major role after testing but loosing the main role for Speed Racer. He also tried out the role for Edward Cullen he lost that as well. So Hardwicke has seen him before already from the Twilight days.
Leonardo DiCaprio's production company Appian Way will be taking care of the finances for the film. The film was originally scripted by David Leslie Johnson. The film has been described as a wild thrilling mystery in this great Gothic fairytale setting; it is very sexy, romantic and scary.
The photography for the film will begin in summer in Vancouver. So there will be a lot of work for Catherine Hardwicke to get this story right.