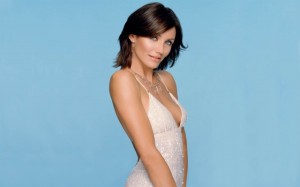 The romantic comedy is slowly going through a horrible face. They are trying to put together oddball couples to make the whole situation play out better. But this will probably go down as the worst. Cameron Diaz and Benicio Del Toro will star together for the first time on a film called An Ex To Grind.
The book's rights were picked up by Fox. The story has Del Toro as a star athlete who for years supports the dreams of his waitress wife Diaz, but his career is cut short by injury, turning him into a beer swilling couch potato while she becomes a big success in business. This whole scenario messes their relationship up.
The wife then plans to divorce him and is horrified to discover she will have to pay alimony to maintain the slovenly lifestyle that led her to dump him. So in order to get rid of him she hatches a plan to make sure her husband is well suited. So she finds him another woman to go out with. But things get a lot messier when she gets jealous of the woman she set him up with. This does sound interesting but it might lose steam if it is done with someone lousy which it probably might get done by.
Del Toro and Diaz is just combination just so that all the awkward geeks come to the theaters and feel satisfied that they could probably get Cameron Diaz for a wife. Really what more could they ask for? There is no word on who will take up the direction for this film. Del Toro is also busy working on his comedy chops for his other comedy called Three Stooges.