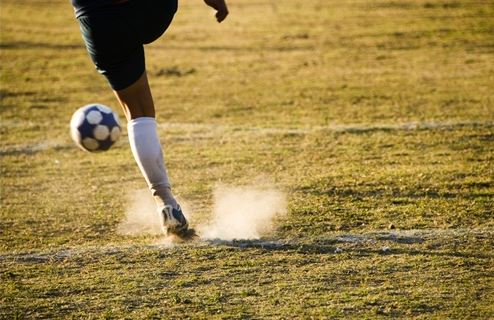 It was a time of great rejuvenation when Alejandro Gonzalez Innaritu and Alfonzo Cuaron brought forth their films in the same year Battle in Heaven came out. Everyone was getting polarized by the whole cinematic revolution. But it was Battle in Heaven that kind of got sidelined in front of the hits like Amores Perros and Y Tu Mama Tambien. Mexican cinema had arrived and was making its mark all around Hollywood as well. Many of its artists were moving to Hollywood to make a mark over there.
But how did this shift come about. It was a tolerance of its people that created such liberalized works. It was personal for them to find their place among the filmmakers of our time. Carlos Reygadas came out with his film around the same time but he didn't get into flurry of discovery. He kept making his movies at his own time. He also dissociated himself from the people we talked about above. His films were beginning to be either hated or loved. The reactions were really harsh and at times disorienting. His pacing was akin to filmmakers like Bela Tarr and Mizoguchi. He was really turning away from this cinematic shift. He was throwing away many of the motifs of cinema and giving cinema its new found thought.
Silent Light was the next film from the director who felt there was no need to stop this movement. His shots were composed to as to create mood and truths began to be revealed. The cinematographers from Mexico have really taken over many of the American counterparts.
He has now been commissioned to make another film for the Film Festival Rotterdam. Time plays a very small role in the making of his films. The festival contacted him to make a film for the program. The result was something really astonishing a docu drama of a soccer match between two women's amateur teams. The synopsis will surely take many purists of this page.
Carlos's first film also premiered at this festival. So he gives into this film festival which gave him room to create. Carlos took up soccer film because of his craze for the sport. The film plays out a soccer match between two women teams in the middle of a surrealistic mountain landscape where corrosion has done its job. Out of this in Carlos's unique he tried to create an ambience to cater to an unsettling audience.
Carlos also has another film in the pipeline in the form of a short Este es mi reino. This film will be part of the omnibus film called Revolucion. The project which features ten directors like Gael Garcia Bernal and several other and is about the revolution today and what it means to the young minds of Mexico. The film played at the recently concluded Berlin Film Festival and will open in Mexico this fall.
There is also a planned film in the pipeline for Carlos. But it is surely going to be much ado about nothing. It will concentrate on feelings, memories and dreams that will be far away removed. His films take their own course to build characters. He even delves into the mind of the character and indecisions we face in our daily lives. But only implicitly giving us hints on where the character wants to lead us. Experimentation will surely not take you into the depths of character it will leave the audience starving for truths that are invisible.