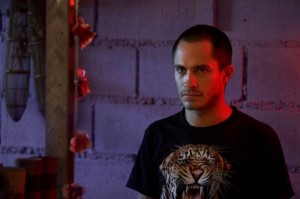 Michelle Williams has turned each of her last couple of performances into cinematic marvels. The powerful take she did in Wendy and Lucy is still laced in those people who watched it. She has kept pushing his profile in that last couple of years. Her next film will be with Gael Garcia Bernal. Gael has been compared to Marlon Brando for his small pint sized frame and captivating eyes.
The two of these stars will star in the next Lukas Moodysson called Mammoth. Lukas has brought several heartbreaking films like Fucking Amal and Lilja 4-ever. His outlook on the world is a totally new perspective. The new film Mammoth seems to take pointers from Babel.
The trailer opens pretty well and has several beautiful scenes shots in Bangkok. The film tells the story of a couple who are going through really tough time. They are jobs keeps them separate. Gael's character travels to Bangkok and begins to give into a life of pleasure. The film is sure going to be something of distant and cold look into the lives of couple's separated by distances.