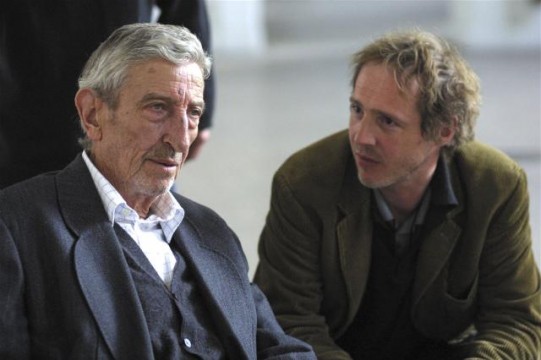 With sounds of Cecil Taylor and the posterior of Angela Bassett, Arnaud does not really miss a beat to sound intellectual. But this is not a motive of his films. His characters delve into it by not make it look showy. The various pauses and uses of technique far exceed many of the American counterparts.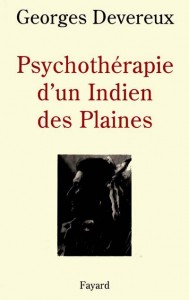 The films of Arnaud seem to be filled with a drive of self discovery. He plans to take up Psychotherapy of a Plains Indian: Realities. A book written by reputed psychoanalyst and anthropologist George Devereux, an almost unfilmable book. But this will be key to what will end up coming on to the screen.
The book provides a stimulating learning experience in what is called clinical anthropology. It delves into issues such as cultural personality problems, acculturation and methods for the collection of documents. George is a Ethnologist working at the Winter Veterans Administration Hospital builds his discussion based on thirty interviews with a young adult male Plains Indian patient. Why is there an interest by the director on this film?
It is more to do with an actual study on human interactions and effects of them which will be clear with studied analysis of Arnaud's earlier films. We begin our discussion with his most recent work and following it up with his most endearing to some of the admirers of his work.
Arnaud Desplechin films are more of an exercise on cinematic language and expression. There are some interesting dissolves with the aid of a good soundtrack makes for interesting viewing. One of the strongest points of his film is how he cuts dialog on screen. By playing with all the aspects of the environment where he places his characters in. Some of the best portions of the film come from third half when we see a gradual breakdown of Mathieu Amalric's character Henri in a Christmas Tale. Henri is played vigorously and with a vile energy that it makes for interesting viewing.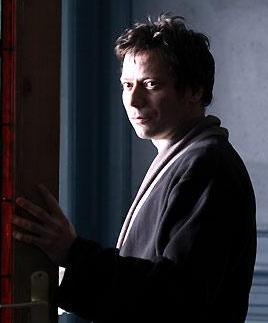 A Christmas Tale is a film of the senses bringing in so many personal aspects from the filmmakers life. Joseph is the prodigal son who has passed away and has left mark in the lives of the rest of the characters. He is like needle that brings out many of the developments in the story. There is really not much to give away in this story. But it is more of an experience.
Henri brings home a woman Faunia who the family has no clue about for the Christmas get together. There are also several lesser characters like Chiara Mastroianni who plays Sylvia and really takes the role to great heights. Her role plays out only in the last couple of moments of the film. It feels like we will miss this family after their story gets peeled out bit by bit. The get together comes with a price of death awaiting the matriarchal character.
The film doesn't feel like it wants to welcome us with open arms. We begin to think of why we are here to witness this event. But this trick Arnaud is famous for and really perfected in his last film called Kings and Queens.
The patriarchal character in the film is a musician and all his children have learned how to read and play music. So the music is not only an excuse but it is more of a background thought on what these characters might have playing in their head and what each of them symbolize. There is a found moment when the father calls Henry Misery and it aptly plays out into the music he performs.
There are several endings in this film at various portions. But it ends up as an improvisation on what is left for us to witness. The tonal music usage is a little hindrance with a slight misplacement. It does bring out much of the frustration these characters are going through. The anger is really clinical with many of the restraint vibes.
Characters talking straight to the camera giving us hint on why they can't stand someone. They talk to themselves in various small instances. Finally even seamlessly bringing their minds voice and saying it out to the world. All this handled really well but all this techniques come in the way of a definitive story. So playing down most of this we would have got something really worthwhile yet appreciative.
The other film I had mentioned above was Kings and Queens. It was also as self reflexive as his latest film but it played out with more control. The aspiration towards achieving a moment of self discovery and not knowing where it had to end gave it something of iconic status in cinematic history.
The film starts out with a woman in her 30s trying to grip with her life. She has everything yet still feels nothing. There is a reason for this emptiness which works on several levels and interactions with many of the characters in the film. The apple of her eye Elias, his father dead long back, a mad man and also her own angry father. These men play out roles to shape her existence. They are the harbingers for the entire eventuality.
Arnaud is blessed some really good performers in his films. But they do get melodramatic at times and can walk over the plot with where they can take you. Mathieu in this film has so many light moments to let the viewer fall into the traps of the later scenes. Some memorable confrontation with him and his ex wife's son is beautifully improved. But many of the exchanges seem to be a little staged and the reality seems to get fractured after a while.
Each person in these films is faced with several choices and they don't take up the right ones. They feel like limitless children who succumb to the dictates of the society. Their liberation is through giving themselves a look. It is just make sure if their bodies are breathing true life.
The use of the music is always well placed but it also brings in an indulgence at times. By pushing it away from the foreground we get a more sound film like Kings and Queens. It does not dictated by sound like in A Christmas Tale. We have to know when to bring in restraint.
This is surely not a lesser movie compared to what Noah Baumbach is trying to create. His character models are based on viewings of several French language films. His latest film Greenberg also shows us flair of what he wants to bring to our plate. He will next be jumping on to The Emperor's Children. This feels like a story where he can bring his own understanding of the medium. It is filled with rich kids in their mid thirties struggling with their life's expectations. But will he be able to bring the taste acquired by Arnaud is still to be seen. Even the presence of stars like Keira Knightley, Eric Bana and the mechanical Richard Gere will not elevate this one.
The influences will not stop with Noah alone. It will go through several recycles till we get to see something special. It is still certain that Arnaud is man who will lead but not someone to follow.