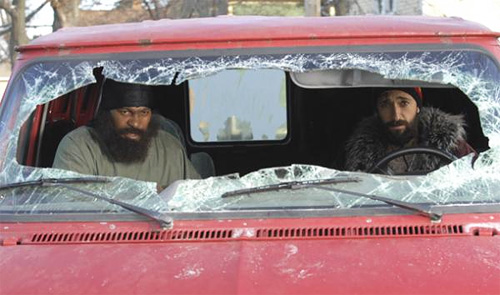 This is what everyone is going to talk about for sometime. Once get your hands on these pictures you really won't be able to wait for this film. The story is about a high school valedictorian who accidentally smokes weed with the local stoner and finds himself the subject of a drug test.
Click the images to get the high resolution images.
Here comes the best part now in order for him to get out this situation. He gets the entire school high so that he can get his entire graduating class have the same fate and fail. The cast includes Colin Hanks as well as Andrew Wilson, Michael Chiklis and Yeardley Smith. But best piece of casting is Adrien Brody as a tattooed drug dealer named Psycho Ed.
The story is still yet to shape up. But is surely gonna be one hell of a ride. High School might get a shot at the next Sundance film festival. The film is written and directed by John Stalberg.