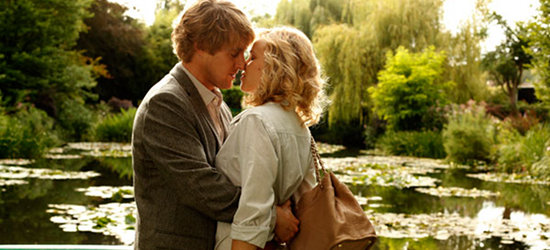 Midnight in Paris is going to be the next film in Woody Allen's repertoire. It promises to be something special. The Cannes Film Festival already includes The Tree of Life and Pirates of the Carribbean: On Stranger Tides, the organizers have revisited the allure of the tent pole and have gone with a still relatively safe choice, selecting Woody Allen's Midnight in Paris to kick off festivities.
The film is said to be a romantic film that follows a family travelling to the titular city for business including a young engaged couple who have their lives transformed throughout the journey. The film celebrates a young man's great love for Paris, and simultaneously explores the illusion people have that a life different from their own is better.
The stars in this one are a plenty and they include Owen Wilson, Marion Cotillard, Rachel McAdams, Kathy Bates, Michael Sheen, Adrien Brody, Nina Arianda, Corey Stoll, Mimi Kennedy, Kurt Fullerby, Carla Bruni, Lea Seydoux and French comedians Gad Elmaleh and Many Payet.
French cinema will be happy to get one Hollywood's greatest directors to work on their actors and create something new.