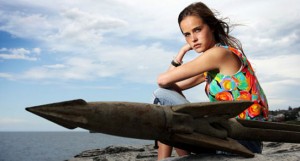 Singh is known for his work in major music videos of the last decade. Now he is most famous for his work on The Fall In which he travelled all around the world to create a unique film through his travels. A lot of the situations were staged. The moments were totally surreal at certain points of the film.
He is also known for his work on the Jennifer Lopez starrer called The Cell. It has spanned many films to taking up references from that one film. It always takes him to construct his films. His next one is called Immortals. He changed the name to suit his own sensibilities. The filming for this new epic will start in Montreal.
The film follows the battles waged by Theseus, a warrior from Greek mythology, who leads a fight against the imprisoned titans in a story where gods fight alongside mortals. Phaedra will be played by Frieda Pinto, an oracle priestess joins Theseus on his quest to prevent the cataclysmic war from erupting.
The film also stars Kellan Lutz, Mickey Rourke and Stephen Dorff will be joining the Wars.
Now in the last couple of days more people will be joining like John hurt and Isabel Lucas. Hurt will play an earthly manifestation of God Zeus. This will be something to watch out for. All the interpretations we have of all the Gods will change. Hurt will act as a mentor for Theseus. While Lucas will play Athena, the daughter of Zeus who finds her loyalty tested as the war between the gods and Titans looms. The film is expected to hit theaters on November 11, 2011.