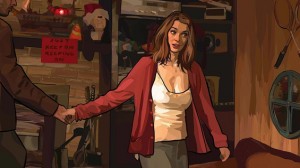 Tim Burton has been going into his weirdness once again with Frankenweenie. He has already got a great voice cast for the film including Winona Ryder, Martin Landau and Cahterine O' Hara. The film will be an adaptation of his 1984 short, and tells the story of a man who reanimates into a dog after it gets hit by a car.
Winona Ryder will take on the voice of Elsa, and Martin Landau will provide the voice for Mr Rzykruski. The rest of the cast will include Martin Short and Catherine O' Hara and they will provide the five voices each.
The characters have not yet been finalized. It looks like in the same vein as the silly Corpse Bride. The film will be written by John August and will be released by Disney on March 9 th 2012.
Source: Collider