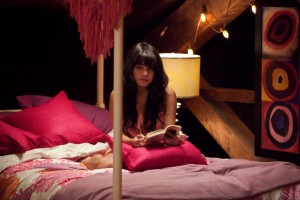 Michael Caine and The rock have already joined the cast of the film. Journey to the Center of the Earth 2 was one of the hits of 3D. So there was sure going to be a sequel to the film.
Vanessa Hudgens will be new entrant into the film. Brendan Fraser will not be part of the franchise after his first appearance. Dwayne Johnson will take the lead role in the new film. Josh Hutcherson will be replacing his role from the first installment and partner with Johnson as they go on a trip to a mythical island to find his missing grandfather played by Caine. Vanessa will play the beautiful Pacific Islander and sparks will fly.
The film will be directed by Brad Peyton and will star shooting later this month in North Carolina and Hawaii.