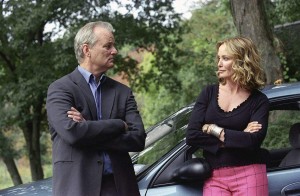 The Vow already stars Rachel McAdams and Channing Tatum and is increasingly looking like another silly disguised love story.
The story centers on the real life story of a newlywed New Mexico couple, Kim and Krickitt Carpenter, whose lives are turned upside down when they are involved in a car accident that leaves the wife with no memory of her new partner. The husband must then attempt to win her heart all over again. Things get a slight twist when Kim's former fiancé enters the picture and tries to rekindle a romance in her amnesiac star. Jessica McNamee will play Kim's young sister.
The additional cast will include Jessica Lange and Sam Neill who have not yet been given roles in the film. The film will be another tear jerker and will be directed by Michael Sucsy who recently did work on Grey Gardens.